As your source for all things Uninterruptible Power Supply, PowerIT is connecting and protecting your data centers.
Contact a PowerIT solutions engineer for a free consultation to determine which large facility UPS is right for you.
WHY LARGE FACILITY UPS?
Large Facility UPS systems work to guarantee uptime for data centers and provide necessary protection for important equipment. Whether the disturbance is a blackout, brownout, sag, surge or anything else, they have redundant configurations and dual bus capabilities to ensure your critical systems remain online.  These systems are suited for server rooms, enterprise-level data centers, telecommunications centers, remote facilities and collocation facilities.
Our certified engineers will work with you to design an infrastructure built to fit your operation and provide you with a complete power control system.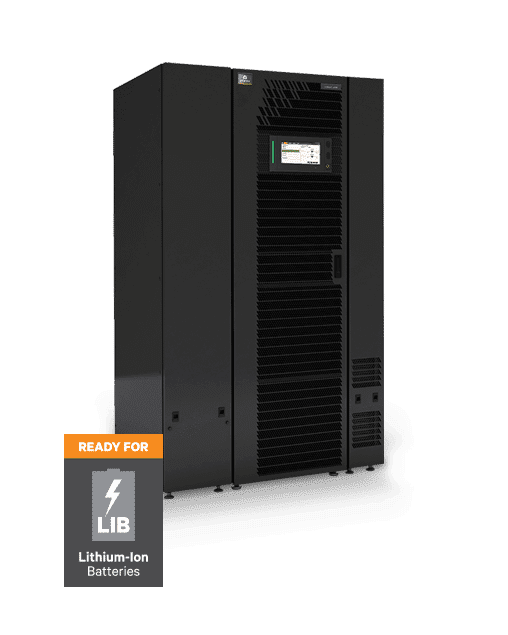 Every business has unique needs for their data center. For those who deem maximum protection as their top concern, look for a robust UPS designed to provide features to maintain quality power at all times. And for those requiring maximum protection and low total cost of ownership – there is the Liebert® NXL™ 1100 kVA UPS.
HAVE A POWER MANAGEMENT QUESTION?
PowerIT, USA strives to provide the most reliable cable and power solutions for high-performing operations. Let us help you design the optimal MDF or IDF with our certified engineers.