As your source for all things Power Protection and Management, PowerIT is connecting and protecting your critical equipment.

Need help selecting the best Rack PDU model for your particular needs? Contact PowerIT today.
WHY RACK PDUS?
A Rack PDU (power distribution unit) reliably distributes power to multiple devices, while neither generating nor conditioning power. PDUs deliver AC power from a utility power source, generator, or UPS to any type of equipment or hardware. Advanced Rack PDU models are capable of measuring power distribution and demand, enabling remote monitoring and control with software, and protecting against costly downtime.
At PowerIT, our solutions engineers will ensure you select the right PDU for your facility, working to customize a solution perfectly designed for your operational needs.
Vertiv MPH2 Rack PDUs

MPH2 is the most intelligent, highavailability line of managed rack PDUs. It offers remote monitoring and control capabilities as well as environmental input options, with multiple power input selections and output configurations.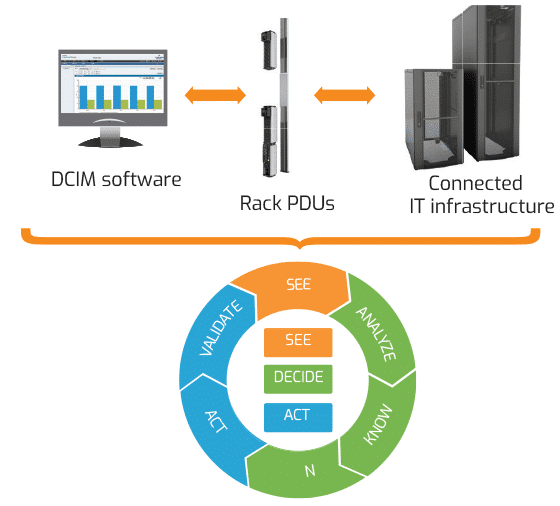 HAVE A POWER MANAGEMENT QUESTION?
PowerIT, USA strives to provide the most reliable cable and power solutions for high-performing operations. Let us help you design the optimal MDF or IDF with our certified engineers.